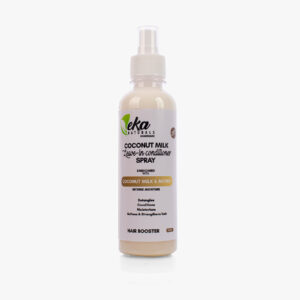 it's a leave in conditioner in a spray form that helps in treating dry, frizzy hair but also deep conditions, moisturizes and strengthens your hair to help prevent and treat hair fall.
Due to its nourishing properties, regular application of coconut milk leave in conditioner can replenish damaged hair. Massage the coconut milk leave in conditioner onto your hair gently for five minutes every day to get hydrated, shiny hair.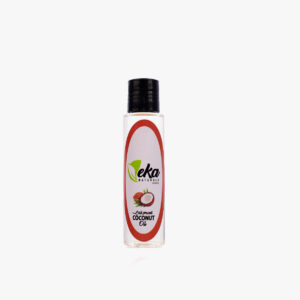 Coconut oil is an edible oil derived from the wick, meat, and milk of the coconut palm fruit. Coconut oil is a white solid fat. The coconut meat is scooped out and pressed so that you're left with pure coconut oil. On the other hand, refined coconut oil is made from dried coconut meat.